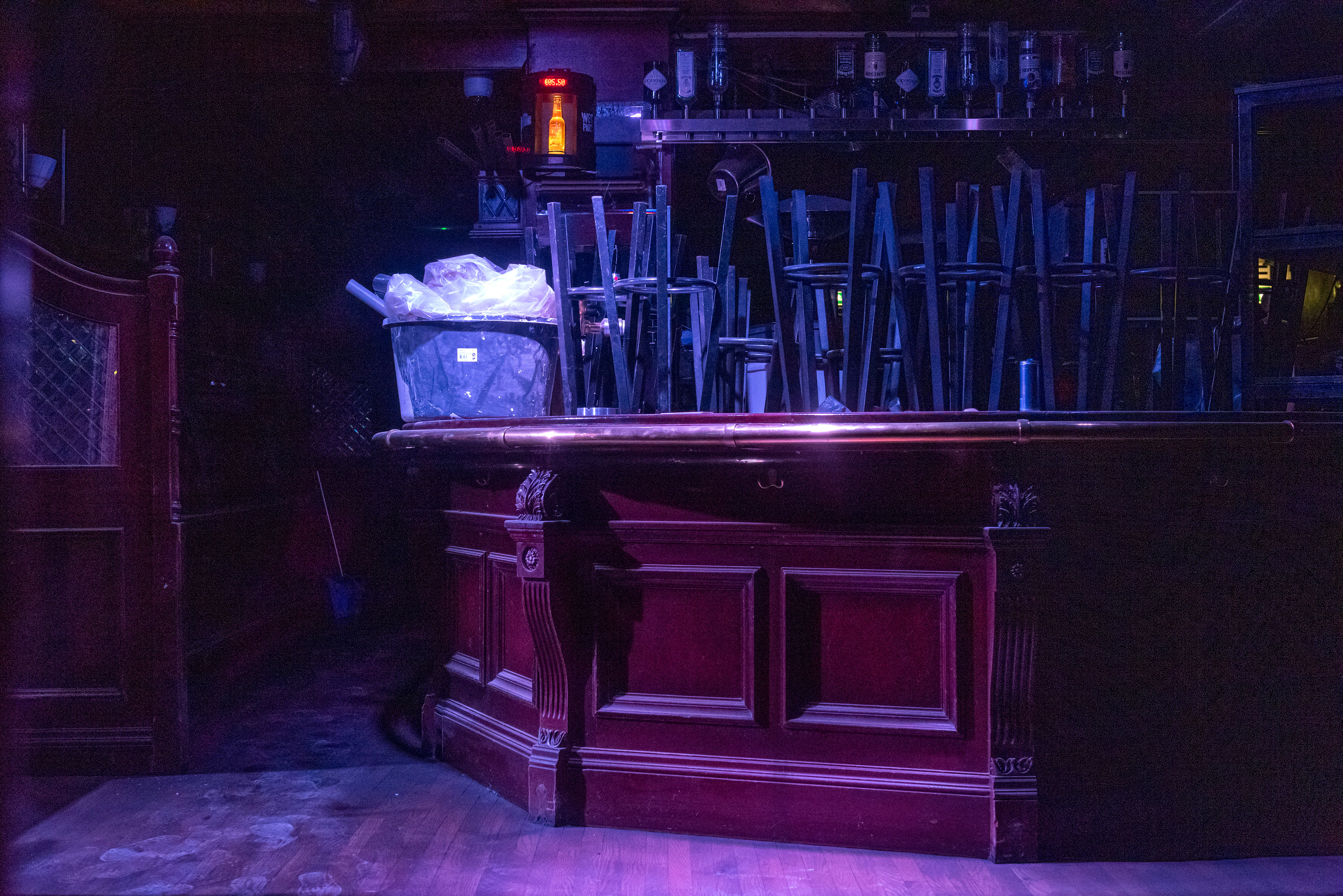 Karin van de Wiel works as a photographer & journalist. The work revolves around people in relation to place. In the absence of bodies, the implied human presence questions the notion of otherness and belonging.
"I have a fascination for areas or places that are not living up to their expectations. No longer a marker of wealth or succes, this 'failure' is open for queer signification. 

Queer can be understood as anything that disrupts normative powers. Race, class, and gender play a defining role the relations people have to dominant structures. I consider queer a construct inclusive of all those who stand on the outside of the norms of dominant society.

I feel it is important to think about and making images with ideas of queerness. Queer photography offers a method for imagining existing alternatives to hegemonic systems. How can we create space in opposition to dominant and normalizing powers?"
Amsterdam Nieuw-West


I live and work mostly in Amsterdam Nieuw-West. Since 2017 I have been working in Nieuw-West on this ongoing project where I record the presence of humans in the absence of the body. I look closely at the identity of this part of town and observe what changes. Soon I'll publish an update in relation to this project. 
Education - Publication - Expo





Fotofilmic scholarship

; Summer 2021

 




Paul D'Amato: Stranger Meditations

 

- Virtual Workshop FotoFilmic, Vancouver / Bowen Island (CA). 2021


The Intimate Portrait by Jess T. Dugan

; Fine Arts Work Center - Virtual Workshop, Provincetown (USA). 2021


Residency the little house

. Creative Retreat in Groningen (NL). July 2021.




Queer Photography by Ace Lehner

; International Centre Photography (ICP) - Virtual Course, New York (USA). 2021


'Zine Therapy' by Zoopark & The Poohs

. Project: Impact Assessment: Dams. Publication date: 2021


'United'  by WorkShowGrow

. Project: Impact Assessment: Dams. Publication date: 2021


Work Show Grow

. Online School; UK +  worldwide community. 2020 - 2021


GUP New Dutch Photography Talent 2019




New Photography 2019

. Publication date: 2019


Location & Landscape Photography by Jaap Bijsterbosch

; Fotoacademie Amsterdam (NL). 2019


Documentary Photography by Herman Wouters

; Fotoacademie Amsterdam (NL). 2019


Short List Fotogram amsterdam Price.

Project:

 Neighbour Tom is not coming home anymore. 2017


Fotoacademy Amsterdam

(NLD). 2016 - 2019 


Naarden Foto Festival 

(NLD)​​​​​​​. Project: 'Brussels Bombings'. 2016 


First prize Fotogram Price Amsterdam

Project: 'Brussels Bombings'. 2016


Architecture + Photography by Jade Doskow

; School of Visual Arts, New York (USA). 2014.


Location & Event Photography by Joe Sinnott

; School of Visual Arts, New York (USA). 2014.


Modern Ruins by Jade Doskow

; School of Visual Arts, New York (USA). 2014.


Photography II

; Fotogram, Amsterdam (NLD). 2008


Photography I

; Fotogram, Amsterdam (NLD). 2008


Post grad Journalism

; Erasmus University Rotterdam (NLD). 2004


MA, Theatre, film & scenography

; University of Kent, Canterbury (UK). 1999-2000


MA, Theatre, film and television studies

; University of Utrecht (NLD). 1997-2002